Had my last paper today!
Went plaza sing for dinner after my paper!
Pampered myself with my favourite Ramen! and Sashimi! After that we went to watch Alice in Wonderland. The show is.. nice! Very fantasy. Very.. my kindda thing. Love the characters and graphics and everything. But somehow the storyline was very predictable. Played with webcam when i came home! XD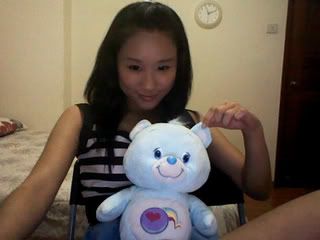 Tomorrow is a busy day..
Got photoshoot at eleganz studio in the morning! With RingoMikanYui!
Then got family lunch at coca restaurant..
And then need to go to akibanana for work stuff.
Alright
NIGHT!