Had a very long day yesterday.
Knocked out immediately when i got home.
Many things happened.
BAD and good. But more bad than good.
We were rushing for our photoshoot and boss was angry cause we didnt listen to her instructions.. =( Damn scary.
And photoshoot was quite stressful cause boss was there to direct the photoshoot.
And then after photoshoot i had to rush to meet my family for lunch at takashimaya coca. Ate Ate Ate, Super alot! Food very nice!
But after that, i was bloated and had a super bad stomach pain.
After lunch i went to meet Alfred for awhile before going to work.
He took care of me cause my stomach was pain =)
Then he fethched me to work.
Work was.. ultimately tiring. Seriously tiring. Customers were endless and it was only me and Yui. Boss brought some important japanese people to the shop at 11.30pm!
So me and yui had to OT. They only left at like 1 plus.
Damn tired! Still have to clean up for closing.
Yui mother even called to scold her for staying out so late. Poor yui, she cried.. Haiz. her mother so fierce. She is so strong lah she still can wash dishes after she cry. =X
Woke up at 12 pm today. And had to rush poor Jeri to send boss the pictures.
Super, scary. She sent me long long smses saying she needs the photos urgently. And poor Jeri is now burdened with the pictures. haiz. Sorry Jeri.. T__T
Here are a few pictures Jeri sent me,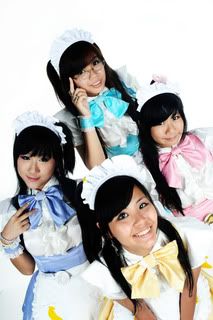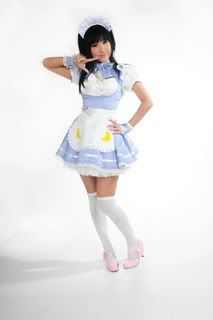 Will post more when i manage to get them.
Later got performance practice at 5pm!
Going to nap awhile more before i go out.. BYE