Having a swollen eye.. I think the mosquito bit my eye while i was sleeping or something. I just woke up with my lower eyelid red and puffy. Damn ugly. >_<
Lucky tomorrow no work. =(
Anyway
Here is a picture taken after our photoshoot that day.
From Ringo's camera. =D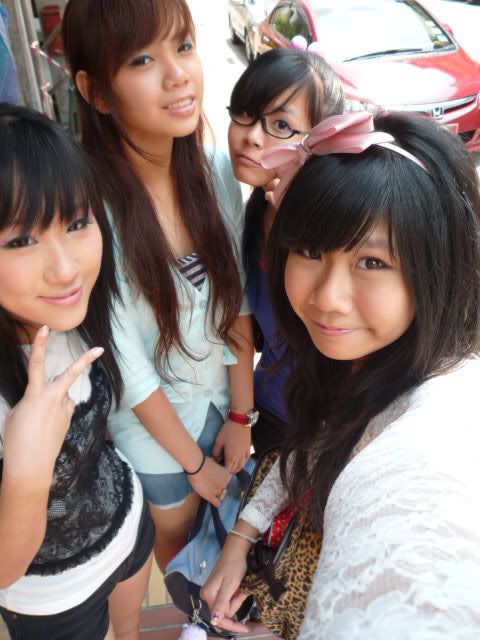 We will be having a performance this saturday at The Cathay! 6pm! Please do come and support us! XD
Oh pyjama theme starts on tuesday! No more maid costume for awhile!! weee!
Okay im going back to sleep, hopefully eyes wont be swollen anymore when i wake up.
Night.