I'm home! After experiencing the worse movie night ever!
Went Suntec to catch the movie Kidnapper.
I tell you, its not only thrilling, its scary, gruesome and disturbing!!
Okay, maybe thats because i got a weak heart for anything gruesome or scary.
I only watched that show cause i appeared in a split second in the taxi, if not i wouldnt have chose that show!
Hate it when the freaking guy tortured the boy and how Christopher Lee went through so much pain to save his son.
Was super uncomfortable throughout the movie! Wanted to leave but then Alfred was kindda enjoying the movie. =(
Lucky i had an i idea to Fb on my phone so i can be distracted during the movie.
But somehow even the sound of the boy screaming freaked me out.
Alright enough of this pointless ranting. -__-
Tomorrow i'll be working day shift! Really hope i can wake up!
Its been so long since i work day shift.
After work i'll be going for Huiyun's Birthday gathering! Cant wait! I've not met all of them for so long!
Pictures from today. A few.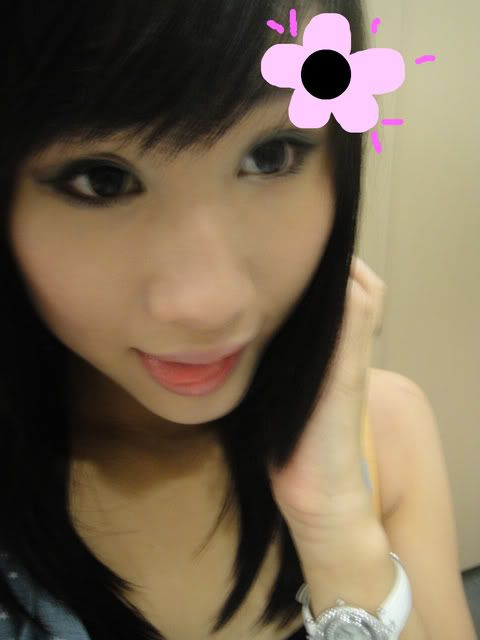 Being bored and retarded and edited a stupid flower on the pic.
Ate Subway for dinner! Super nice... =D the coldcuttrio was especially awesome today..
Going to try to sleep now.
Hope i wont keep thinking of the show. =(
NightBye!