Remember my internet was down for a period of time recently?
That day i was being lame and decided to take pictures of the old and new modem when the starhub man came to swap them.
They looked super funny beside each other.
The new one is Black and look super fierce beside the old and White one.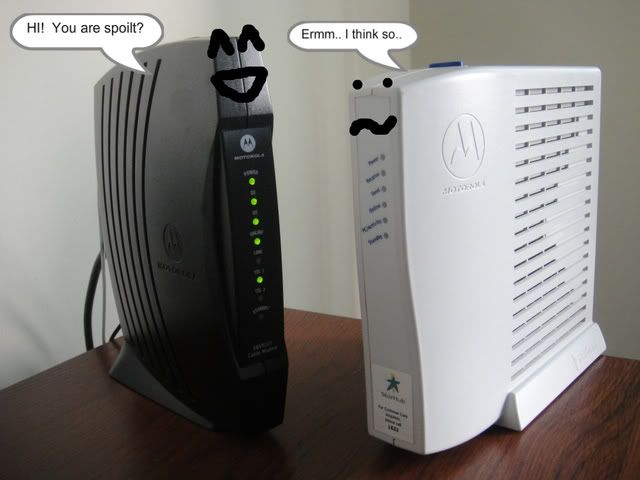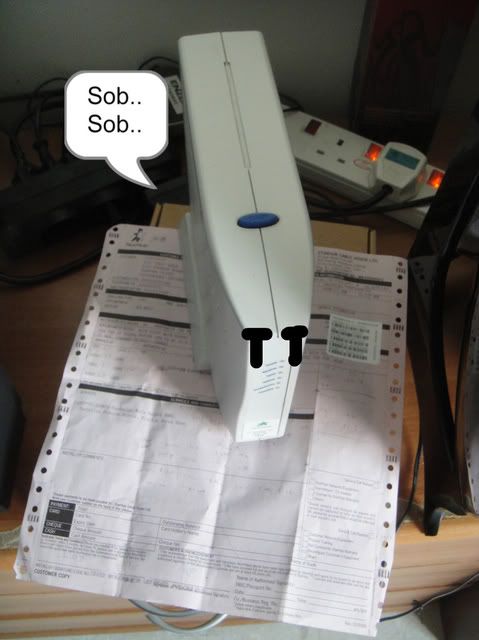 <3