So many things to settle. So many things happening..
Anyway, i just said i was bored of the maid costume a few days ago. And guess what, A87 decided to have a pyjama theme!!
Its going to happen next week! And all the maids and butlers will be wearing Pyjamas to serve the customers!
I shall wear slip on long long dress and slippers. =)
Finally a break from the "SuperDuperHardToWear Maid costume"
Here is some pictures taken today during work before the huge huge group of customers came in and disturbed my slacking time. >_>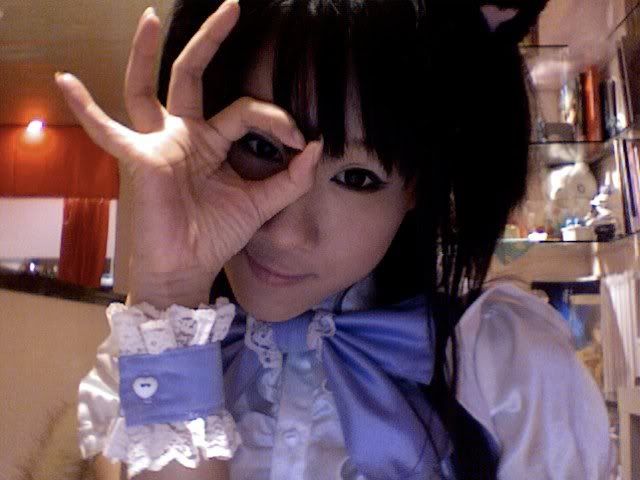 I brought my bear for next week pyjama theme! XD Hope he doesnt get splattered with curry or whatever.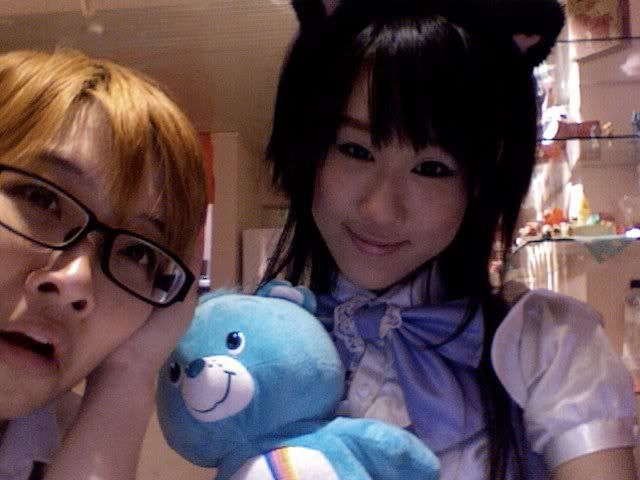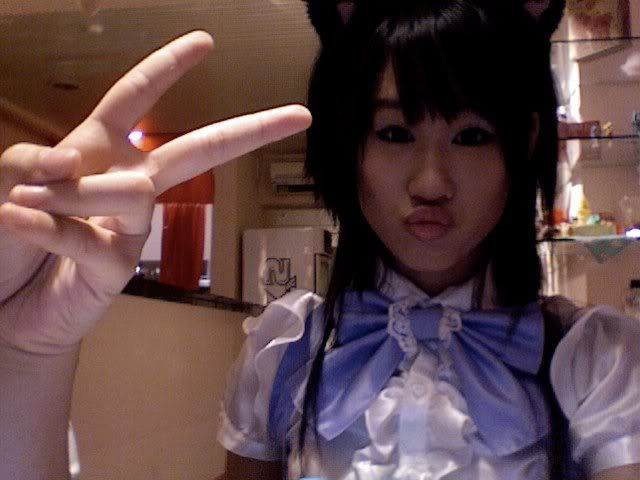 Going to sleep now! Need to wake up early tomorrow!
NIGHT!